Meet Matt, inspiring emotional connections in the field
Facebook create technology products that help people find ways to be together. Enabling those all-important human connections is what drives our team and gives them that constant spark.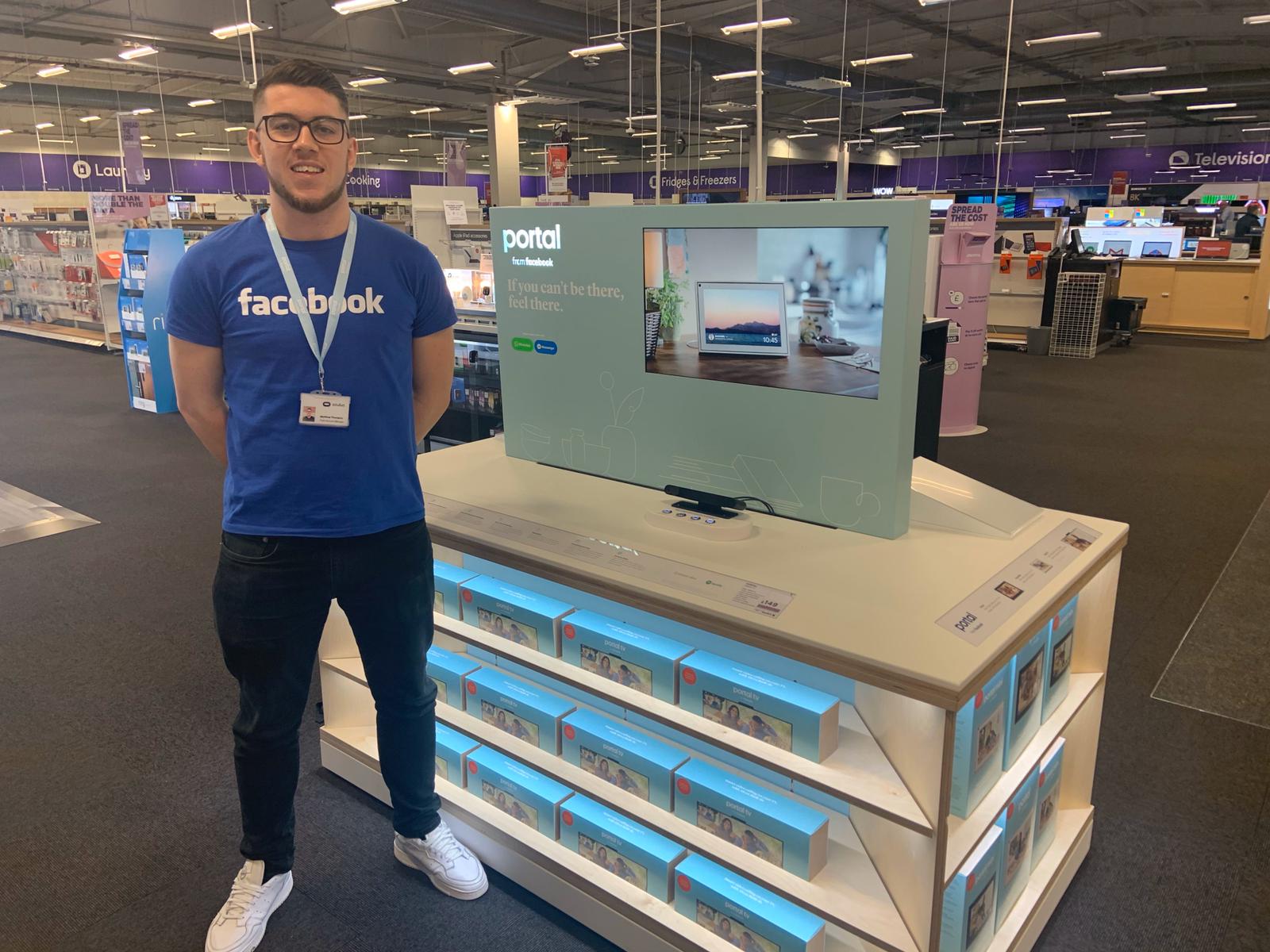 We match the story to the audience.
Do you have what it takes to join us?
Sales / Brand Ambassador

As the face and personality of the brand they represent and situated right at the heart of the action, our sales / brand ambassadors do far more than just sell. The ability to build relationships is critical, with colleagues in stores and customers too. In one of these roles you'll be bringing products to life and creating emotional connections. A passion for communication is key, along with a real desire to send customers home happy with the right product for their lifestyle. Of course, results matter and you'll receive training to help you provide engaging demonstrations and continue to develop in your role.
Regional Ambassador

This regional role is the driving force behind helping us create advocates for our client's products and brand. The ability to coach and mentor really matters here as you will be developing the skills of the team in your region, helping them develop their own capabilities in building critical relationships, establishing emotional connections and converting that consumer interest to a sale.
Merchandiser

At RMG our merchandisers understand that it's a highly competitive world out there. This is a commercially-driven role, with a strong focus on giving the brand they represent the best possible presence in-store and the greatest chance of success. Making sure product is visible, stands out from the crowd and is available for that all-important purchase lies at the heart of this varied and flexible role.