Victoria Phillips
Hand on heart, I'm not sure too many people make a deliberate choice to build a career in field marketing, often because they aren't sure what it's all about. I'm a good example. My FM career began over 10 years ago with a small agency in an Account Executive role, supporting Samsung. In the years since I learned the strategies and tactics that make a difference and have enjoyed amazing experiences driving sales, engagement and advocacy for incredible brands including Peloton, Pentland, Nike, beats by Dre, Therabody, Samsung and LG.
So, how would I explain field marketing and what convinced me that it offered an amazing lasting career opportunity? Well, in its crudest form we employ people that you might come across in a store, who wear a branded top, and aren't part of the store's regular staff. Of course, there's more to it than that.
Whilst most field marketing agencies will help with wholesale and DTC sales, training, and visual merchandising, the better ones will add in creative services to move attraction to engagement in experiential activations. However, a great agency will build and implement the experience from the ground up and will even find ways to amplify this across the relevant digital channels. Guess what? We're the great kind!
I have a great role at RMG. I'm accountable for brand partner relationships, retail strategy and overall financial delivery. I'm driven and straight-talking and enjoy the creativity of impact marketing. I recognise the power of the team and bring passion, integrity, conviction, and a good sense of humour to everything I do. Human interaction is what I love most so when I'm not working – you'll find me in Hertford drinking coffee or wine, depending on the time of day.
Maybe this has inspired you to consider a career in field marketing and if you'd like to discuss partnering on your consumer experience solutions you can find me on LinkedIn.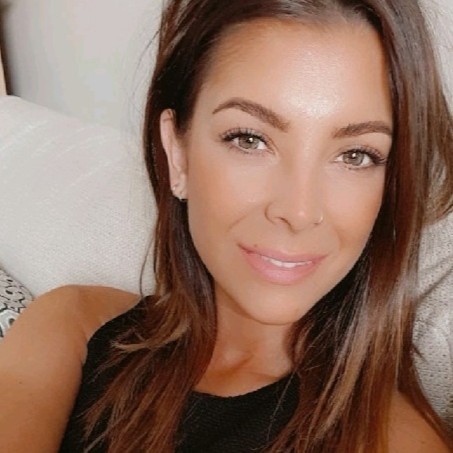 James Davidson
It's fair to say that my field marketing "journey" is a little different to many of my peers. My working life began in mobile phone retail where I spent my formative years moving through various roles and into management. During this time, I was introduced to the world of field marketing, having the opportunity to interact with some of the great field teams that supported the various mobile phone brands.
It was this introduction that inspired me to take my own first steps into field marketing, joining Samsung to run their in-store promoter team. From that starting point I moved across into device protection, supporting major accounts that included Virgin Media, Three UK, and Tesco Mobile.
Hopefully over the years I've developed a good understanding of what brands and clients need when it comes to driving growth and delivering exceptional experiences. Having joined the RMG family as Head of New Business I get to do what I love most – build relationships. Often, I will be the first voice or face potential clients hear or see and it's a real privilege to be able to showcase the full selection of amazing services we provide. I firmly believe we have everything a brand needs to take their customer delivery to a new level, covering all those important touchpoints in both the physical and digital worlds and I can't wait to talk to you!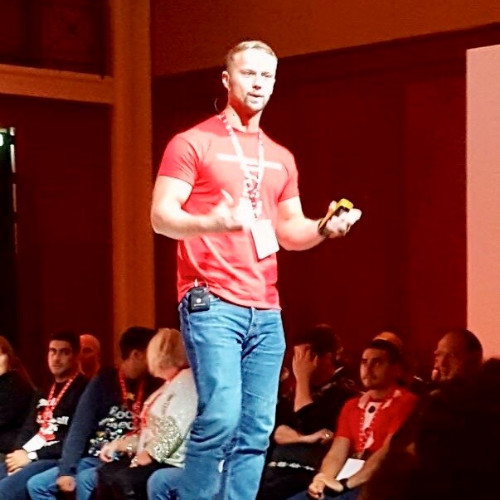 Scott Thomas
I took my first steps into the world of field marketing nearly 15 years ago – time flies! Beginning as a part-time sales promoter with RMG I've since had the joy and privilege of seeing many great people develop and enjoy amazing careers in this industry. As for me, I've been lucky enough to progress through a variety of roles, field trainer, Field Manager, Training Lead, Divisional Manager, Account Manager and now Account Director. As you can tell, through that time I've worn many different hats and also been able to work closely with some of the biggest CE brands on the planet including Microsoft, Sony Playstation, GoPro, Lenovo and Meta to name just a few.
As is often the case within the field marketing world, I spent a few years growing my knowledge at other agencies, before returning to the fold. I've been able to bring those experiences back to the mothership and use them positively in the roles I have had since my return. I am continually inspired by our ever-changing retail climate and am passionate about helping clients find new innovative strategies to engage consumers with the ultimate goals of connecting brands with customers to create those memorable moments which ultimately lead to conversion.
Over the years I've learned that people really are at the heart of everything we do. It might sound a bit cliched, but that's what keeps me wanting more. Our opportunity is to unearth new and exciting ways of building those critical emotional connections, with our employees, and of course with those all-important customers.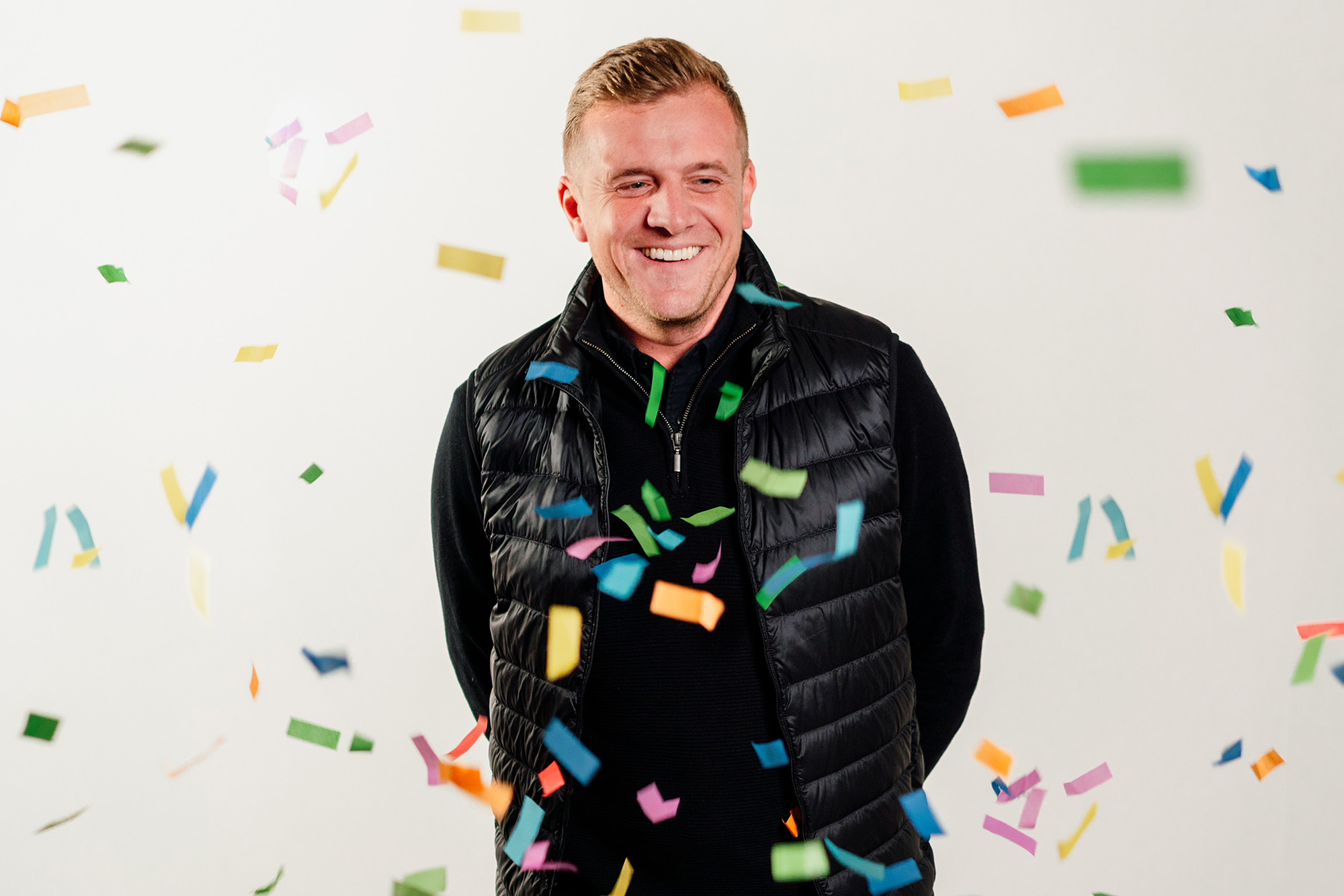 Emma Brooks
Sometimes I have to pinch myself when I realise, I've now been in field marketing for around 30 years – how did that happen?! It's been a privilege over that time to work with many household name brands that include Nokia, Belkin Components, Dell, Logitech, Sandisk, Targus and The Health Lottery. For the past decade, I have led the team at RMG through our partnership with LG Electronics in both the home appliance and home entertainment categories, helping the brand to achieve the number one market share in the UK.
I've seen significant changes in field marketing over the years from the days when it was all about making sure the shelves were full to a more holistic approach where we look to help brands with a customer journey that is no longer linear and has a much greater focus on experience and advocacy, whilst spanning the physical and digital divide.
Of course, I've learned a lot through my various roles and experiences. For me it all comes down to creating relationships that are built on trust, be that with clients or my own team. The most successful teams I've been a part of have understood that listening, taking the time to understand what's important and setting clear goals are the secret sauce in those lasting win / win relationships.
When it comes to delivery, I am a great believer in the power of the team and that with the right communication we really can achieve anything. I see customer success as dependent on three key rules: Customer focus, experience & value. Brand and customer expectations are continually rising, and more than ever we are only as good as our last piece of work, so a relentless focus on innovation and teamwork keeps us all on track to create those critical connections and experiences. And finally, I'm a firm believer that we all need to enjoy what we do, and I'm lucky enough to be able to say I really do!