Bring a new dimension to your marketing strategies.
The best brands can't wait to share their stories. By meeting consumers face-to-face, we have an opportunity to craft emotional connections, dramatise innovation, and influence purchase.
Create brand excitement.

Build a strategic experiential concept that engages the senses in ways that other marketing channels cannot emulate.
Amplify your message.

Extend the reach of your brand and enhance your social presence by providing real-life and virtual experiences that people will want to talk about.
Enhance your analytics.

Collect the kind of data that makes the difference, with cutting-edge tech analysing footfall, flow routes, dwell time, engagement rates and even sentiment.
Boost brand recall.

Embed your brand more deeply into the minds of consumers with memorable experiences that build invaluable connections.
Be a point of difference.

Stand out from the crowd by helping consumers interact directly with your brand, face-to-face safely, or through carefully curated pe-recorded or live-streamed events.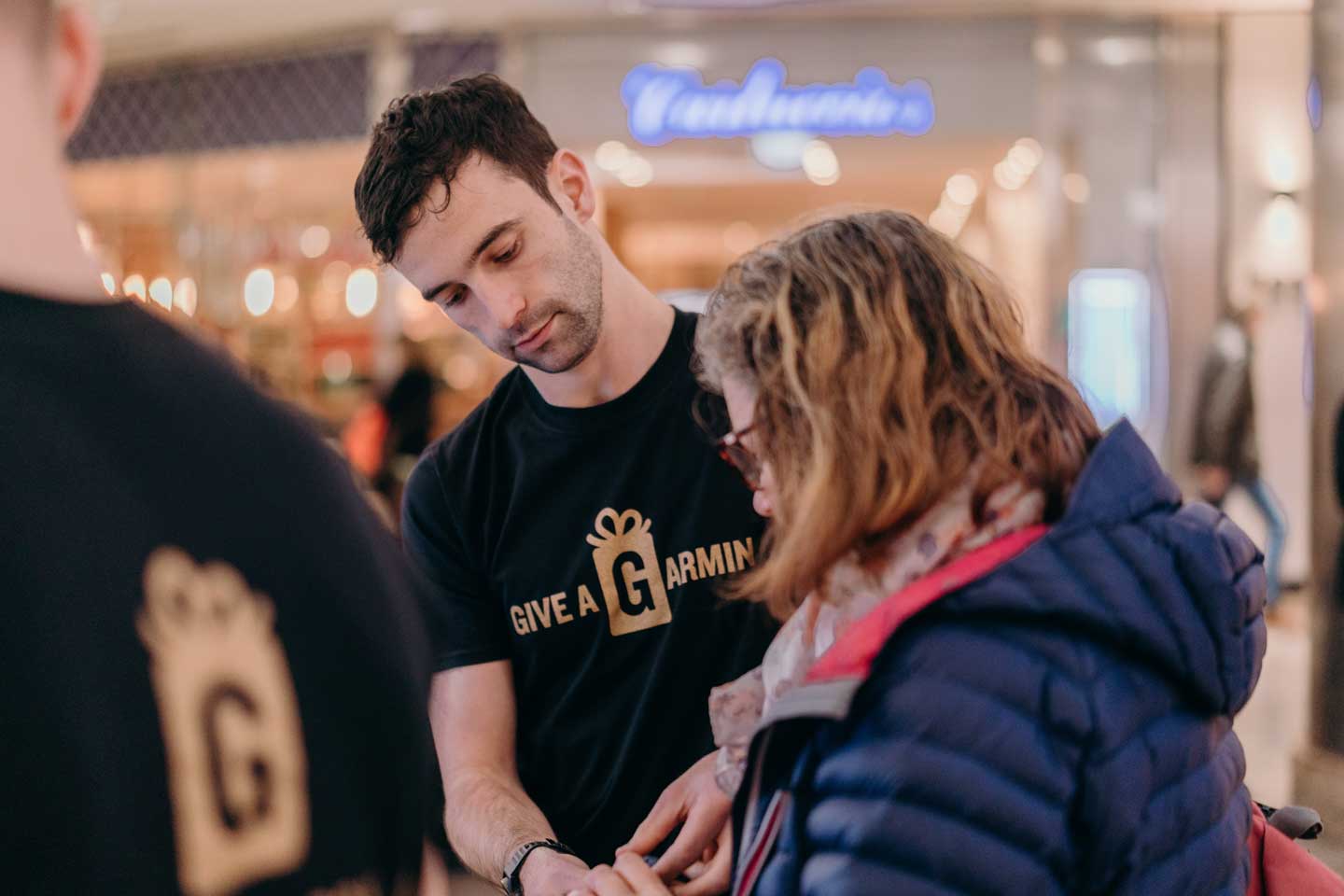 Powered by amazing people
Our superstar experience team love creating direct consumer interaction at 'live' events, face-to-face or using the latest technology.
Discover how our people help some of the UK's biggest brands achieve more.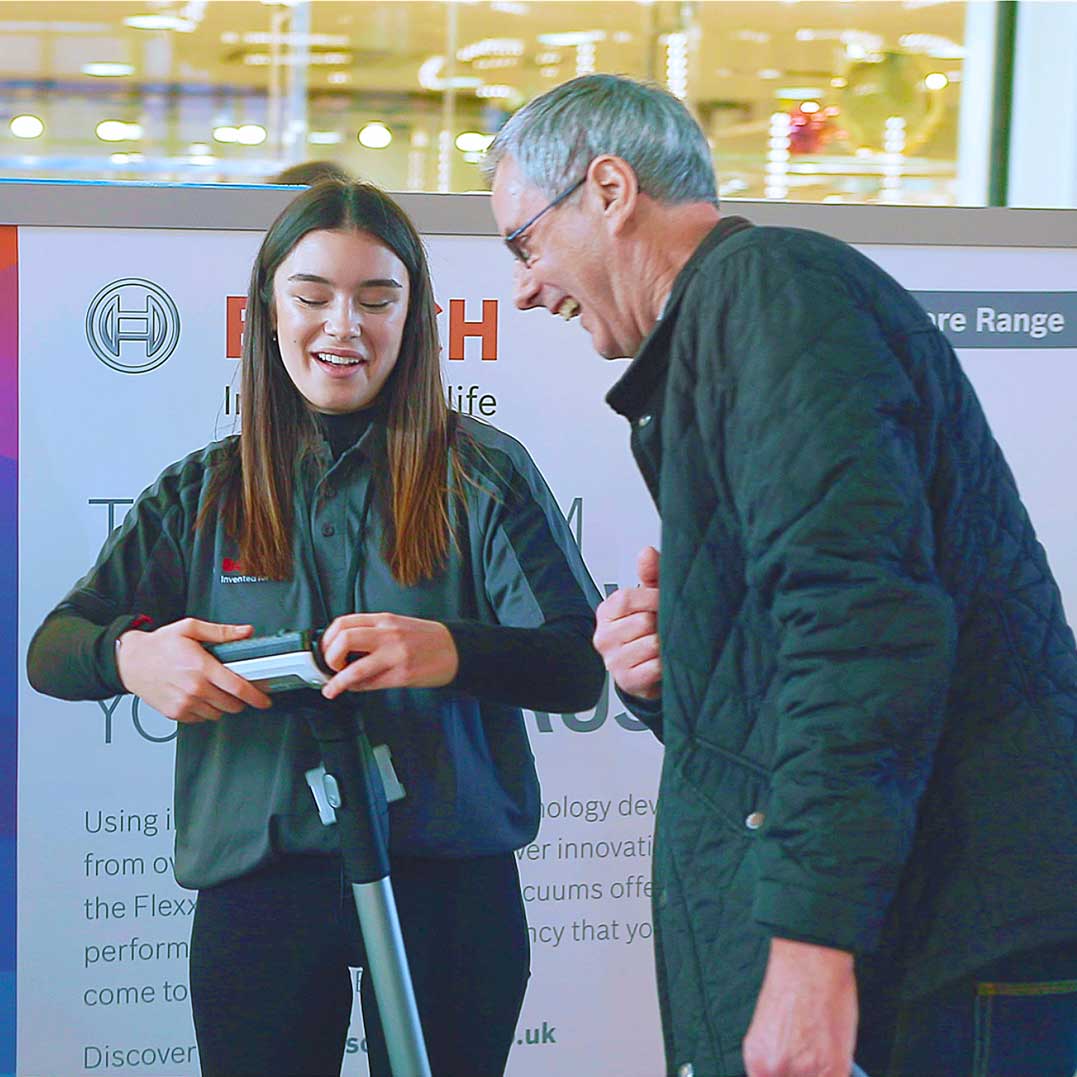 Meet your customers face to face and bring your product stories to life. Educate and inform the people that sell your products at retailer events.
Connecting your brand to consumers
Listen, understand, plan

Be it physical, virtual or a combination of the two, we'll get a strategy in place

01

Content that resonates

Created by experts, quality, engaging, customised for every channel

02

Deliver flawlessly

Our experience and expertise mean we will not disappoint

03

Measure and learn

From dwell time to sentiment we capture it all

04

Results count

We'll be back with a full de-brief, informing, sharing and closing the loop

05
Garmin create state-of-the-art wearable tech. To really understand the power and connectivity of their product range, we created Garmin's first-ever pop-up retail, using the power of demonstration and trial to help consumers make informed choices on item style and functionality during the busy seasonal period.
Real-world consumer engagement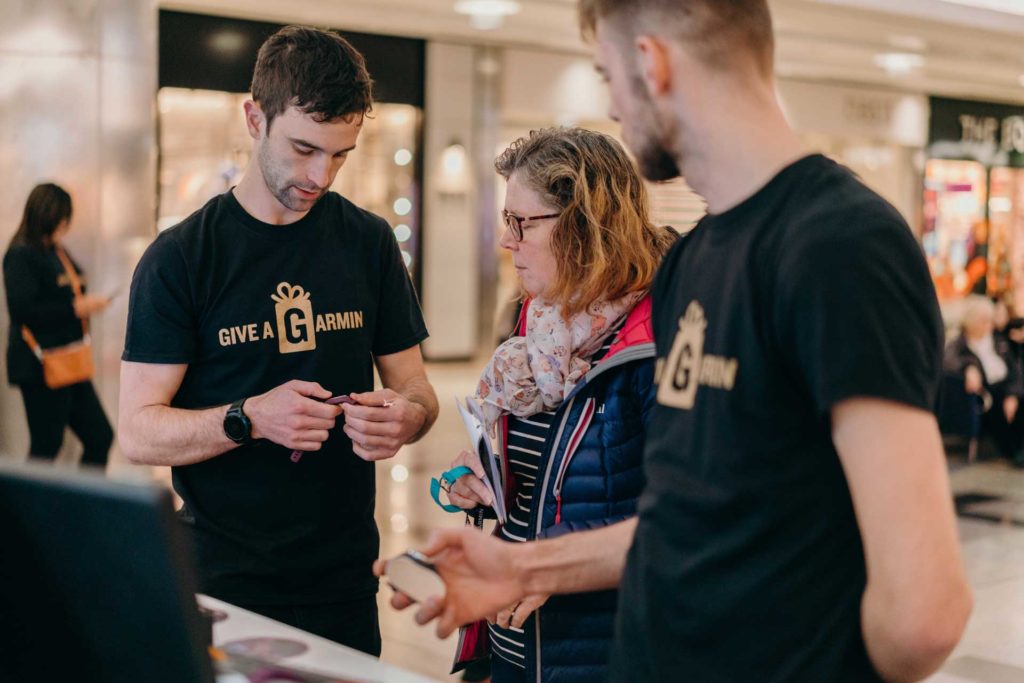 Featured
Discover our other integrated services