Forget omnichannel retail, today it's just retail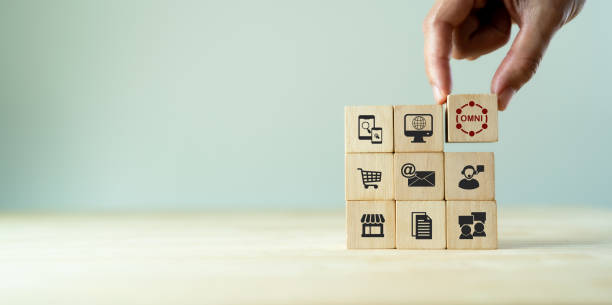 Omnichannel is one of those divisive words. It's been circulating in retail for a while now and as much as many of us keep thinking and hoping we've seen the last of it, back it comes. A bit like a lengthy game of whack-a-mole.
For me there are parallels with the story of the QR code. Both "omnichannel" and the humble QR code were revived by Covid in different, but similar, ways. Changes in consumer behaviour underpinned both revivals. Forced by lockdowns into adapting to closed stores and into adopting new digital ways of doing things, consumers made brands and retailers realise that seamless omnichannel experiences were no longer optional, but essential.
The revival of the QR code feels even more remarkable. It's had more comebacks than Barry Manilow, and this one seems to have legs. I can remember deploying QR codes within POS materials a few years ago. Customers could "simply scan the code" to see content about the product on the shelf, find advice and even make price comparisons. What could be simpler? Well, quite a lot apparently. It was as if they didn't exist. Customers either blindly ignored them or saw no value in them, or both. Enter Covid and the need to scan codes to get into a pub and boom, mainstream in an instant. Now they pop up in all kinds of strange places and we don't seem to bat an eyelid.
So, QR codes are here to stay, for now. And they can be a useful contributor to delivering experiences that meet customer needs as they navigate the physical and digital divide.
But really, they are just a tactic. It's one way of enabling the instore shopper to enter a digital phase of their purchase journey. Scan the code, find out more about the product, see some reviews, perhaps even get live advice through a video or text chat service. All good stuff. Stepping back from the tactics for a second, there's a step to be made before this, the acceptance that the days of consumers operating in channels are long gone. Then planning and acting accordingly. That's why even the word omnichannel can be unhelpful. It propagates the view that we should still think about channels. I'm not suggesting we switch to something like "phygital" which reminds of some sort of itch-inducing rash (which is topical right now, but not overly helpful) but it may be time to realise that operating across all the touchpoints is now so fundamental it doesn't even merit a separate callout. Shopify summed it up nicely.
The best brands understand that digital and physical retail don't operate as silos. It's all just retail.

Shopify, Future of commerce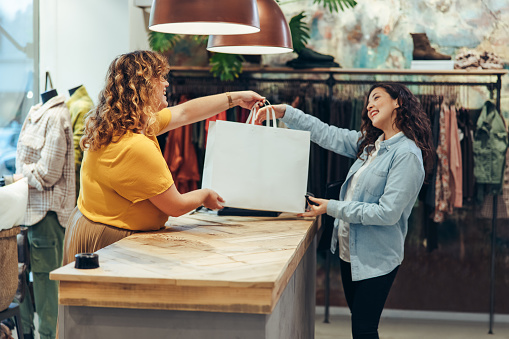 The days of the good old linear shopping journey are long gone. Now it's a seemingly random set of touchpoints that make every journey unique, as the customer decides whether they are operating on or offline. They switch seamlessly back and forth, demanding each of those points fulfils their needs and meets the standards they desire, regardless of channel.So, how do brands and retailers win in this new, highly complex and demanding world?
Start with a strategy that will deliver excellence to your customer in every single interaction. They will no longer forgive a poor online session if the sales associate in the store knows their stuff, and vice-versa. Today's consumer doesn't tend to give the benefit of the doubt. Try and avoid basing your strategy on too many assumptions. Get as much data as you can on the most typical customer journeys, understanding there is no single path. That will help you map out the touchpoints and give you some focus. If you know where most of your interactions take place, along with where the biggest drop out occurs, then you've got a good steer on where to put your immediate attention.
Let's assume you have presence in store, whether that's your own real estate or hosted in a partner store and you also transact online, again either through your own direct to consumer capability or via a third party.
We know most shopper journeys, possibly as many as 80%, now begin online. If it's your website, or that of a third party, where most of your potential customers are abandoning their journey then do something about it. Think of this as website hygiene and take some simple steps to make it work for you. Audit your presence, wherever that is and zoom in on the content your customers will see. Are the images correct, do you have videos that explain your USPs and is the mix of education to information right? Our Creative Services proposition was set up to help address this area. We script, film, and edit videos that bring your product to life and address the challenges your customers face. This will bring interest and vibrancy to your product pages, help your customers get answers and raise your conversion rates.
What else can you do to create that feeling of seamless transition between instore and digital sessions? This is where thinking about your existing resources differently can give you an advantage. Now might be the time to ensure any associates out in retail who represent your brand are as adept at enhancing the digital experience as they traditionally are with the physical aspect. Storey, our virtual shopping solution makes it easy to enable store associates to host consultations and demonstrations via text or video chat. That way you use any potential associate downtime, and you create a digital experience for the customer that takes the best "human" elements of the instore version and transfers them into the online arena. This is a great example of that seamless switch consumers are looking for.
Despite the gloomy predictions that instore shopping would never recover from the hammer blows inflicted on it through the Covid period, there's plenty of evidence that consumers have not abandoned it as a part of their overall journey, and that they still want it there as an option. So, once again, the need is to ensure every visit, every interaction is of the highest quality. This is where our field marketing service comes in. We work across each of the elements that directly impact consumer satisfaction and that drive higher sales in retail stores. It starts with product availability and making sure messaging, pricing and the like are as they should be. Displays need maintaining, and as the number of retail store staff contracts, so the need to take this into your own hands increases.
Often, it's the associate in a store who delivers a key part of the experience, regardless of where that fits into the journey. This is a hard part of the experience to control, easier in your own DTC store but more challenging in someone else's back yard. You have options here. A field marketing agency like Retail Marketing Group can find, employ and manage your own force of brand ambassadors, and can also handle the training of store associates so that you develop an extension of your own team that is also proud and eager to sell your products.
Ultimately a full, omnichannel approach is the best way to develop and retain customer loyalty because it provides customers with the choice they seek when they decide how they interact with your brand. We'd love the chance to help you devise and implement your own plan. Get in touch!