GoPro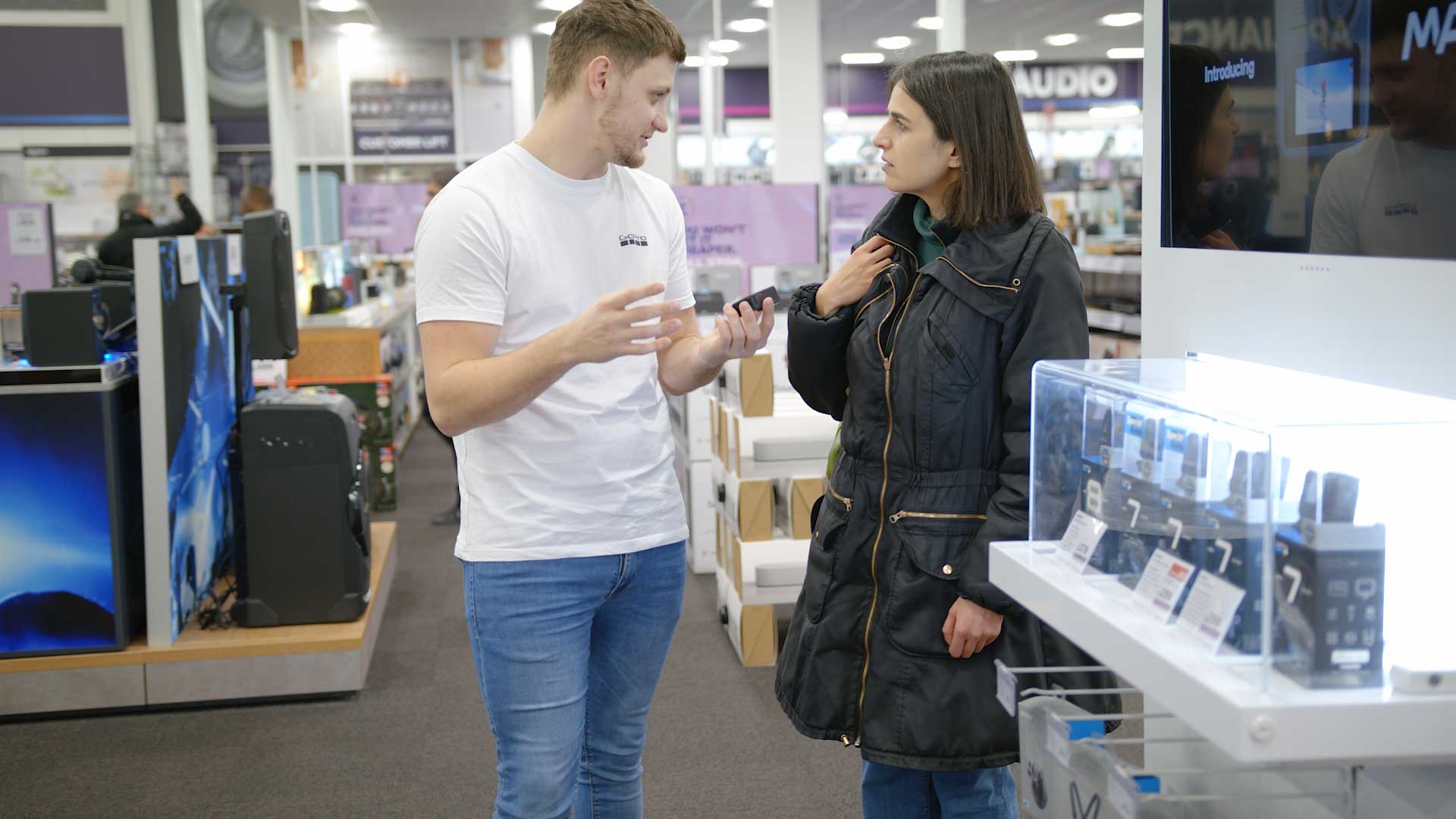 GoPro has a story to tell.
Their amazing products are used around the world by thrillseekers and adventurists to capture and share the things they love to do. RMG's partnership with GoPro means we find dedicated people who share a passion for creating amazing memories and can bring those to life with store colleagues, helping them see the opportunities these products offer consumers.
On top of that, we make sure GoPro products get the standout they deserve, we check our numbers to ensure we are in the right places and we report back on everything we find. It's a great partnership and one we are really proud of.