There are no shops left now (my mum Feb 2021)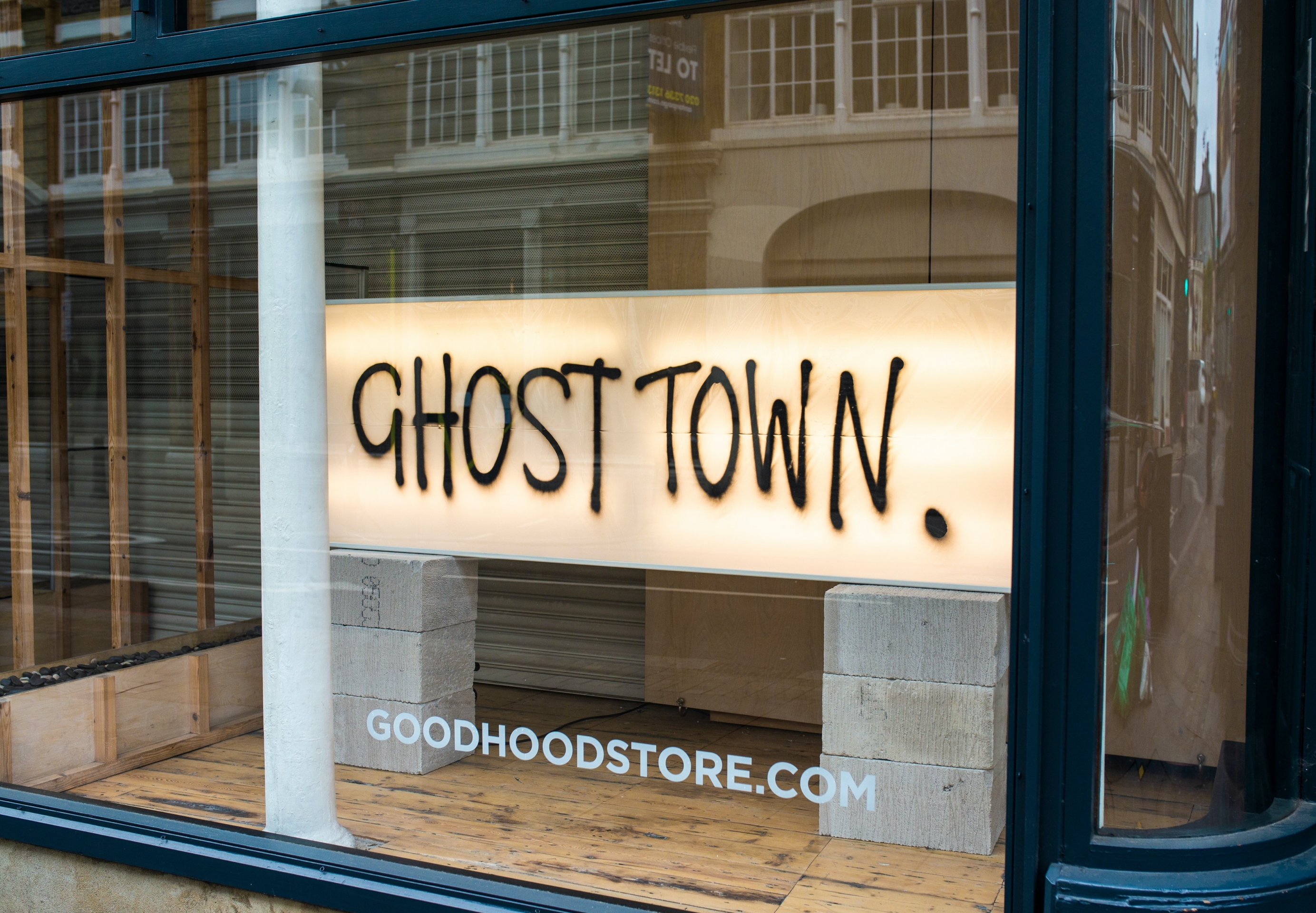 Another day, another set of brands going online only. We've all seen the stats and research that tells us just how quickly this latest digital shift has taken place. For so many impacted by these developments there is clearly very little to feel positive about and my heart goes out to them. As someone who worked for Debenhams and Arcadia I feel a deep personal sense of regret.
Aside from this latest news, for the first time in months, I actually find myself in a more optimistic mood. Whilst I've probably never been the most glass half full person out there I'll admit that recently the cloud above my head had not only darkened but taken on a sense of permanence that was frankly, irritating. Until now. I can see a gap in the cloud, a shaft of sunlight. Ok, let's not get carried away with the meteorological analogies. Anyway, things are looking up, finally.
Personally, I can't wait to get back to doing some of the mundane things I've missed. I'm looking forward to the car park bill at Westfield (less so the Oracle where you need a second mortgage), to queuing to pay inside a store, rather than outside just to get in it and getting a haircut that doesn't closely mirror the dog's last encounter with the groomer.
Sounds great. However, a few things aren't quite the same. Many consumers have become very used to navigating their way around the online experience, and some of them won't want to give that up, and nor should they have to. At the same time, sadly, as referenced earlier, a large number of physical outlets simply aren't there anymore. In a comprehensive survey of consumers over 80 (ie my mum) I got some interesting feedback. Firstly, her take on the way recent closures had been portrayed in the media led her to the startling, if somewhat inaccurate conclusion that "there are no shops left now". As someone who has always seen that trip to the shops as an enjoyable social experience she's genuinely concerned. It's fair to say many of the brands we've lost from the high street probably wouldn't see her as their target customer, but the point is, the seed's been planted and she'll think twice about that regular trip she used to enjoy. Maybe there's a way she could retain that social connection, sometimes in a store, but other times from her own home.
Whilst she mourns the death of the high street (her words, very definitely not mine) she's also jumped headlong into the 21st century and embraced that digital shift. Over the last year she's adopted WhatsApp as her favoured means of communication and now frequently calls her granddaughter via video, although sometimes unintentionally…….She now knows a couple of delivery drivers by their first names and will happily trawl the web for the best price and delivery terms. A year ago, she asked me why she didn't have the internet on her phone – so this progress is remarkable and presumably also, not unusual.
So where does that leave the future of retail and all those consumers who are teetering on the edge of a return to pre-Covid behaviour versus maintaining the habits they have adopted? Can't they have the best of both worlds now? In retail we can create an experience that moves ahead as quickly as the digital adoption we've seen. We can provide engaging environments that give consumers a reason to visit and the chance to chat and learn from educated, conversational store staff. That said, no-one should have to go to a store if they don't want to, but that choice shouldn't mean they have to accept a sub-standard experience. We have the tech, the people and the know-how to provide digital assistance that makes it feel like you're in the store, seeing product, understanding the story behind it and making informed purchase decisions. I really believe consumers, like my mum, don't see channels now. What they crave are engaging, informative interactions wherever they happen to take place.
We can help with both of the above. Drop us a line if you'd like help creating that seamless, channel-agnostic experience and particularly if you'd like your consumers to have the chance to meet engaging people who can showcase your products and tell the stories behind them in an intuitive digital way.