Our people powered solutions drive sales, improve conversion and grow brand loyalty.
Brands we've partnered with.
BT
Reliable WiFi has probably never been more important. Our partnership with BT is aimed at helping consumers get the very best possible service from knowledgeable store staff who can simplify the product proposition and ensure they get their hands on a product that really will enrich their lives.
With RMG's detailed reporting, I get real-time access to the team via closed user group social media, which provides me timely insights that I can only get from the shop floor. They are an invaluable part of our high street retail marketing strategy with a strong, proven return on investment.
Mark Smith Account Manager BT Devices
Speck
Offering protection without compromise, Speck is a great partner for RMG. We never compromise on the quality of our offering, and our tactical field marketing teams help ensure strong availability and staff knowledge in the critical retail arena.
Getting professional, knowledgeable teams into stores and engaging with store associates about our brand and products is really important to us. We know from experience that we can trust RMG with this critical element of our business.
Sven Lord Lead Trainer & Sales Analyst EMEA, Speck
LG
RMG and LG are a great partnership. Through innovative field marketing programmes, stand out events, digital support and in-depth analysis we have helped thousands of consumers enjoy LG's amazing technology.
RMG does a brilliant job of that final mile, that consumer engagement
Peter Booth Commercial Director CE
GoPro
Over the years RMG loved helping adventurists and thrill-seekers get their hands on GoPro's incredible products, and seeing them create and share the memories they were able to create. Our field teams made sure in-store presence was first class, that messaging shone through and that availability was spot-on. Our teams loved getting to grips with what these products can do and showcasing these capabilities both to eager store staff and enthusiastic consumers.
Garmin
As creators of state-of-the-art wearable technology, Garmin partnered with RMG to deliver an experience that allowed consumers to get up and close and personal with their latest products and make those all-important Christmas purchases.
We enjoyed a great experience working with RMG on our first ever "Pop-Up Retail shop. Their dedication to our project from start to finish was fantastic
Karen Mills UK Field Training and Compliance Manager
Bosch
As a key player in the highly competitive floor cleaning category, Bosch look to RMG to ensure high levels of store staff knowledge and advocacy are maintained whilst partnering on the creation and delivery of an innovative pop-up shopping centre experience that allowed consumers to get hands-on in a fun and engaging way.
In one year, we have seen sales soar, more vacuums than ever in the hands of customers up and down the country and store staff educated. The service to us as a client has been outstanding. Great communication, analytics and collaborative working
Claire Zakss Trade Marketing Manager, BSH Home Appliances
Huawei
As two companies dedicated to delivering the latest technologies to consumers, Huawei and RMG are a great fit. Our teams ensure store staff have the knowledge they need to demonstrate the amazing features Huawei products offer while ensuring displays and messaging deliver the eye-catching presence they were intended for. We make sure our UK-wide training is fun and engaging with a real focus on creating advocates that can showcase the best of Huawei's amazing product range to consumers.
Epson
At a time when so many of us need to create that perfect home office environment, we love helping Epson deliver on their vision. Ensuring availability, maintaining messaging and building relationships that mean we can help store colleagues give the best possible advice is all part of the comprehensive field marketing service RMG deliver
Tempur
We work with the world's largest bedding company to help consumers experience the magic of that TEMPUR feeling when you lie down. Our brand ambassadors have the knowledge and know-how to educate and inform, and what could be better than helping people find true, restful sleep.  
SituLive
RMG partnered with Situ Live, recruiting, training and retaining the staff who deliver the ultimate destination for people who want to experience products in real life, and speak to knowledgeable experts.  
We wanted an innovative approach to recruitment, and team management, and RMG have delivered in spades, with a world class venue crew and a delightful project team to work with.  People are our core USP, and they have helped us fill our venue with wonderful individuals
John Emmerson Chief Operating Officer
Meet the new faces of your brand.
Our people are inquisitive. They listen to understand and ask the questions that get to the heart of the matter so they can guide customers to the product that's right for them. Trailblazers and change agents, your ambassadors will be the shop window to your brand.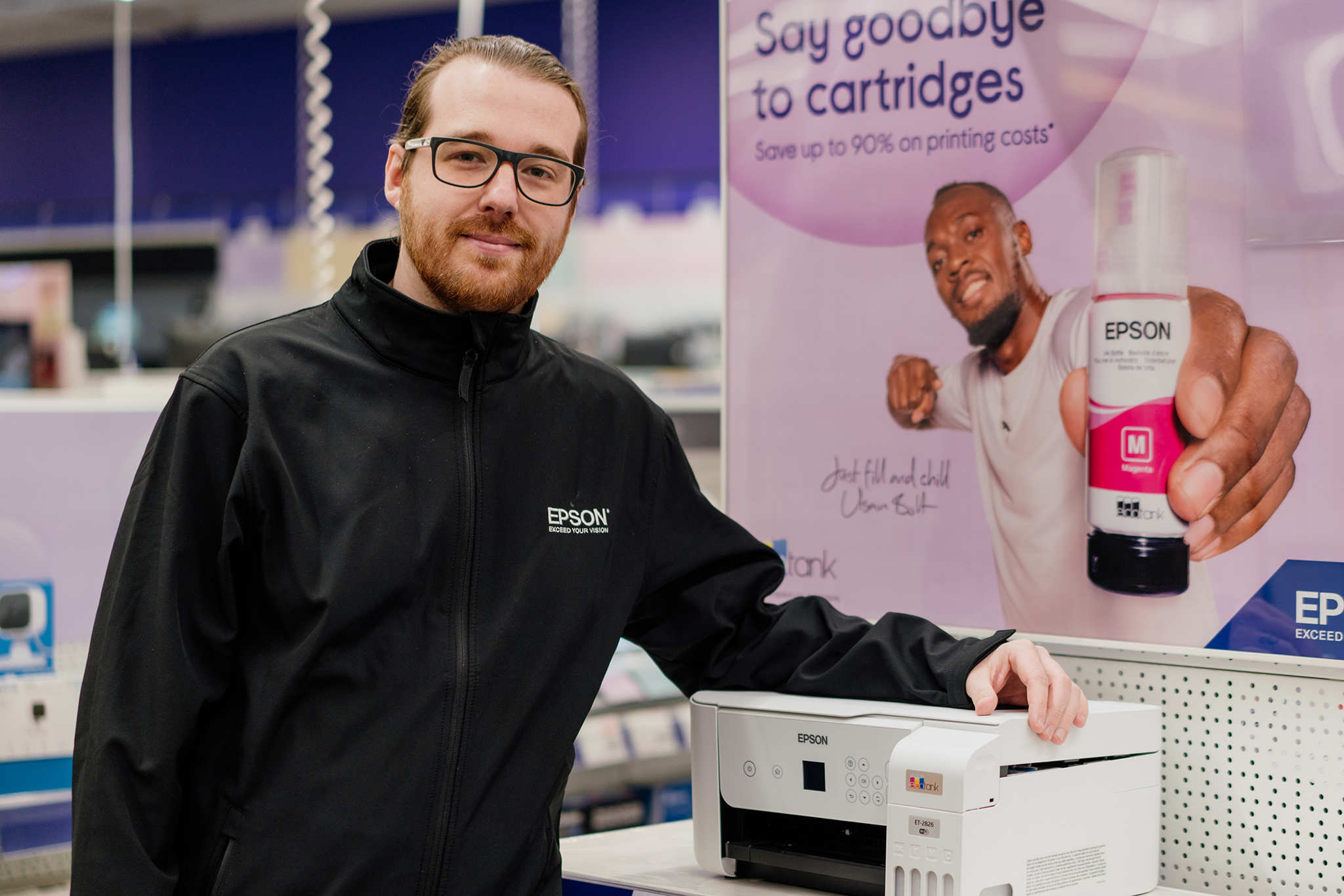 Garmin create state-of-the-art wearable tech. To really understand the power and connectivity of their product range, we created Garmin's first-ever pop-up retail, using the power of demonstration and trial to help consumers make informed choices on item style and functionality during the busy seasonal period.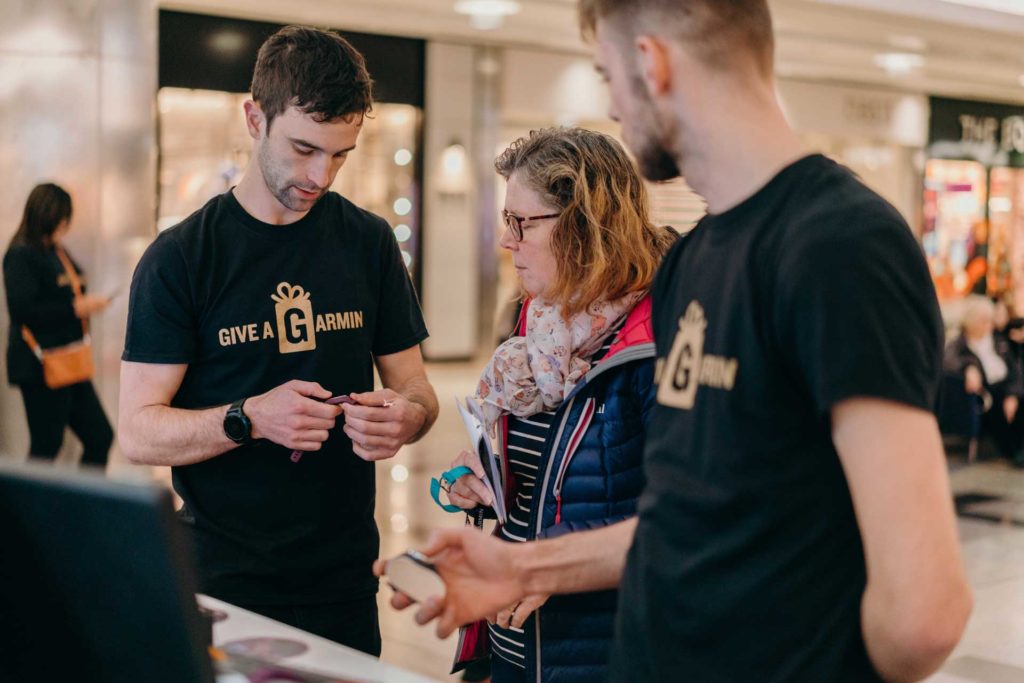 Featured